19
November 2021
Hey, guys! Today we're going to be taking
a look at Milwaukee's Metal Cutting Circular Saw. This is Model No. 2782-22.
Oka, let's open this up and take a look. Directions. Standard Milwaukee charger. You
get two 5.0 Ah batteries: here's one; here's the other. And here's the saw. Finally,
you get the saw blade. This is a 5/8 inch arbor. It has 30 teeth, goes up to 4500 rpms
for cutting metal, and is 5 3/8" in diameter.
So right away, one of the things that I like
is the front handle is on the left; blade is on the right. So you can see what you're
doing if you're right-handed. Now if you're left-handed, it's going to be a little bit
more awkward. I'm right-handed, so it's nice to be able to hold on to the front handle
with my left hand. This metal-cutting circular saw will use any
M18 battery. This is a 5.0 Ah battery. Just slide it in the back. Hear the click, you're
good to go. Trigger's in the center here. There's a lock off button, which you have
to press down on to trigger the blade. It's a little hard to see because it's
sunny in Pittsburgh today, but there's an LED light right here that shines on your work
piece. The guard is transparent, which is great because you can see the blade spinning
once it's in there.
And this is the indicator where your blade is going to go.
The shoe is made out of metal, which is nice. The wheel guard is made out of plastic, which
is a bit of a bummer. But what can you do about that these days, right? Then the front
handle does have a little hook that comes out of it. This is the hanger so you can hang
this off pretty much anything and hang your saw there. Both the front handle and the back
handle will have rubberized grips on them, which is good for holding on to the saw firmly.
I do wish this hook would go back a bit further because it kind of interferes with holding
on to the front handle.
This is a lower guard; you just push up on
it like so if you want to do a plunge cut. This is the depth adjustment lever right here.
You just pull up on it, and you can adjust your depth. The depth of cut can go anywhere
from an eighth of an inch to two inches. Your Allen wrench is right here; that's
used for installing new blades. Spindle lock button is right here. You just press that
and then turn your bolt counter-clockwise. By the way, it's always a good idea to remove
the battery before you do this. Take off this flange here.
There's an arrow in the guard, and there are arrows on the blade too. Those arrows
should face the same direction. Slide the blade into the saw, and then put your outer
flange on top of the blade, and turn your bolt in a clockwise direction, and tighten
the bolt while holding the spindle lock button here on the front of the tool. As usual, always
do this with the battery not in the tool. And you're good to go.
The transparent front guard is great for seeing the material that you're cutting.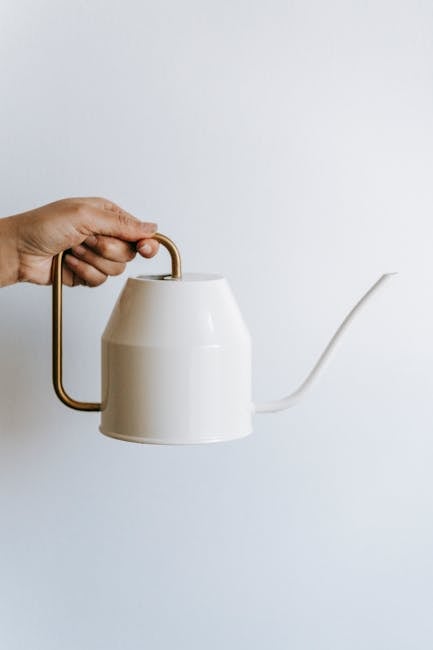 Now if
this is broken or cracked, send the tool back to Milwaukee and have them fix it. They don't
want you operating this tool if this plastic guard is broken.
So this metal-cutting saw by Milwaukee is meant for ferrous and non-ferrous materials.
We're going to do some tests here and see how it performs. The first test we're going
to do is on a piece of metal that we use to install a glass panel in a shower. So this
is a U-channel for a piece of glass. And the metal is fairly thick; I don't know what
gauge it is. I'm just going to cut right through this and see how it performs.
So first things first, make sure you get the saw up to full speed before you cut your metal.
I kind of let my finger off the trigger there, so let's do it again.
That's much smoother.
It's a nice cut. This is a fence post. Dang!
This is a piece of Schluter metal profile. Oh yeah, that's no problem. We'll do it
again just for the hell of it. That's a clean cut.
Admittedly, this is just for fun. This is 2×4. See if it will cut through with this
blade. Yeah, that's no problem. So how much is this little tool? Well, it's
$399 for the full kit. So you get the saw, the blade, the two 5.0 Ah batteries, and the
charger. That's a great price for what you get. I got to say, I was really impressed
that it cut through all the pieces of metal that we tested it on. And if you're an electrician
or you cut through ¾" EMT, supposedly, you can get up to 370 cuts on one charge of
the 5.0 Ah battery, which is pretty cool. If you're cutting through sheet metal or
you're doing some roofing work with metal, I would definitely say check this out.
It
could be a huge help for you. And I really like the saw, and I was impressed with the
results that we got cutting through the metal. So let me know what your thoughts are down
in the comments. Again, I think this is worth it. The front handle's on the front-hand
side; blade's on the right-hand side. It's great for me because I'm a righty, and I
was able to see exactly what I was cutting through, and it was very, very accurate.
So that's it for today. Thanks so much for watching. Take care. We'll talk to you soon..