30
November 2021
Hey, guys! What's up?
Today, I'm super excited! We're going to be taking a look at Milwaukee's brand
new 7 ¼" circular saw. So what makes this different than another circular saw that's
got a battery in it? Well, this is supposed to be comparable to a 15-inch corded circular
saw. So, we're going to unbox it, take a look and see what's involved with the kit,
and compare to, yes, a corded circular saw. So let's dive in!
The model number on this is 2732-21HD. And as you can see, Milwaukee is definitely telling
the fact that this could be as powerful as a 15A corded circular saw. They're also
saying that this circular saw can make up to 750 cuts on one charge.
Let's take a
look at what's inside the kit because the battery with this saw is slightly different.
All right, let's open up the box. Ooh! One of the things I love about Milwaukee is
they always—well, for the most part—give a great bag. Some of the tools don't come
with a bag, but this one did, and I love it. It's sturdy.
Let's open this up. So here's the bad boy. This is the saw. So the cool thing with
this kit is you get a Rapid Charger, and this charges the batteries much faster than a traditional
Milwaukee charger. This is a port. Actually, I'm not sure what this is. So we'll have
to figure that out. Now, this is the part of the kit that makes
it special: it's the battery. This is Milwaukee's 12.0 Ah high output
battery, and this is what gives the circular saw that 15A ported power. Now, unfortunately,
it's on one tick. So I'm going to go ahead and charge this, and then we'll start doing
our tests. One thing I forgot to mention at the beginning:
this is not a paid tool review for Milwaukee.
Yes, they sent the saw to us, but we don't
do paid tool reviews. And then finally at the bottom here, you have
your circular saw blade. This is a framing wood blade, and it has 24 teeth.
Ah, finally! Let's take a look at this! The blade is on the right-hand side. You have
your front grip made out of nice, sturdy rubber. You have your rubber grip for the main handle
here. You've got your lock on/off switch. You have your rafter hook. And one of the
things that's great with Milwaukee is they always make these nice and sturdy.
One of the things I really love are the sight lines on this shoe. Take a look at this. I
mean, if you're like me and you have bad eyesight, these sight lines are phenomenal.
There's a nice, big lower guard lever, so you can easily pull up on the lower guard
to make your plunge cuts. There's also a nice, but knob to adjust your beveled cuts.
So as you could see here, you just make your bevel. And this goes from 0° to 50° in 1°
increments. Of course, there's a rip fence slot here on the left of the shoe.
The depth adjustment lever is right here on the left side, so you just pull up then you
can easily adjust your depth.
They actually put the Allen wrench right into
a slot here in the saw, so you never lose this. And that's nice. You're going to
need this to change out the blade or install the blade.
So like I said, the blade is on the right-hand side. I really like that. It's just a personal
preference. Then right here, this is where you can install the dust port. That's what
this thing is. I thought it was that, but I just wanted to double-check. You can remove
this screw here and then install the dust port. And then you can attach this to a Shop-Vac
to reduce any of the dust being shot off from the saw blade.
The arbor size is 5/8 of an inch for this saw. So Milwaukee does give you a blade. They
also have these special blades. They're cobalt infused tungsten carbide blades. They're
supposed to be rated for both cordless and corded saws and run cooler, so you can definitely
check these out. If you've already used one of these and you like it, or you don't
like it, let us know in the comments.
Hopefully, the battery's done charging.
I'm going to go grab that. Before we start having some real fun by making
test cuts, the maximum depth of cut at 90° is 2 ½". If you're making a beveled cut
at 45°, the maximum depth of cut is 1 7/8". I just pulled this off the charger, and we're
at two dots after 40 minutes. So this 12.0 Ah battery takes a little bit longer to charge
than the 5.0 Ah. The LED light for this circular saw is right
here. I think it's a great location. So now we're going to dive in to making some
cuts, and we're going to compare this to other saws so you can see how it performs.
Oh, and before we get started, check out this electronic break.
That's freakin' quick!
Maybe that should be our first test is comparing the electronic break. So this is the DEWALT
Flexvolt saw which I've been using. I really like this saw. I think that the break on the
Milwaukee, though, definitely beats it. The first test that we're going to do is
with a standard 2×4. This Milwaukee saw is running off of the 12.0 Ah battery and the
24-tooth saw blade. Not too bad as you can see through the 2×4.
Now, the DEWALT Flexvolt is using their 60V Max battery and also a 24-tooth saw blade.
So going through here, you can see it's a little bit slower, and it's lagging behind
in relation to the Milwaukee saw.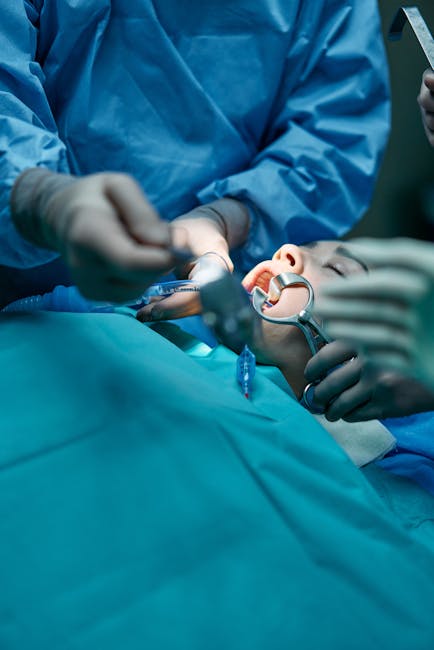 Now, this is a 13A Black & Decker corded saw.
This saw is admittedly using an 18-tooth blade. So 6 less teeth than the 24-tooth blade. But
again, I feel like it's lagging behind the Milwaukee a little bit.
Now, this is a side-by-side comparison with the Milwaukee on top and the DeWALT Flexvolt
on the bottom. As you can see, the Milwaukee moves a little bit faster through the 2×4.
No, this is the Milwaukee versus the Black & Decker. The speed is comparable. And as
you can see here, the Black & Decker barely beats the Milwaukee.
Okay, so let me know what you thought about the 2×4 test down in the comments.
Which saw
do you think performed the best? I'm really impressed with the Milwaukee cordless saw.
Now the thing is it is about 12 lbs, so it's a little bit heavier with that 12.0 Ah battery.
Keep that in mind. Now for the next test, let's do a 2×12.
This is a 2×12 piece of pressure-treated lumber. So the first saw here is the Milwaukee, again
with the same blade, same battery, making its way through this 2×12.
The next test that we did was with the DeWAL Flexvolt. This is the 60V Max battery. Same
saw; nothing's changed. It's lagging a little bit behind in terms of the speed versus
the Milwaukee.
Now we are going to do a side-by-side, but just take note of how it's performing
with the 2×12. This is the corded 13A Black & Decker with
the same 18-tooth saw blade. Again, making its way through the 2×12 pressure-treated
piece of lumber. This is a side-by-side of the Milwaukee versus
the Flexvolt. Now, take note of how fast I'm actually trying to get the saw engaged with
the 2×12. That attributed to the side-by-side a little bit off, so I apologize for that.
But again, I felt like the Milwaukee did a little bit better even though the Flexvolt
finished first. So this is the Milwaukee versus—Milwaukee
on top—versus the 13A Black & Decker on the bottom. Again, the video's a little
bit off in terms of when the saw's engaged in the 2×12. But the Milwaukee did very well
versus the corded Black & Decker circular saw.
Man, it's a busy day here in the neighborhood.
Everybody's mowing their grass right now.
But with the 2×12, I thought the Milwaukee did do the best followed by the DeWALT and
then the Black & Decker. Again, let me know what your thoughts are in the comments.
Now for our next test, we're going to be doing a bevel cut. So we're going to be
doing a 45° bevel cut. This entire test was done with a 2×6 regular-treated
piece of lumber. So it's not pressure-treated. This first test is with the Milwaukee. Same
battery; same saw blade. So nothing really different there. I thought it really made
its way through that 2×6 very fast. This is the DeWALT Flexvolt. Same blade; same
60V Max battery. Didn't do half bad. I felt like it lagged behind the Milwaukee just a
bit. But it performed very well for a cordless circular saw. And again, this is a 2×6.
This is the 13A Black & Decker. Same saw blade; nothing's been swapped out. And we're
doing a 45° bevel cut through the 2×6.
Now we're going to do a side-by-side. The
top is the Milwaukee; the bottom is the DeWALT. We're going through the same 2×6 doing a
45° bevel cut. I think, in this particular case, the Milwaukee beat the Flexvolt hands
down. But you can make your assessment in the comments section.
This is a head-to-head between the Milwaukee on top and the 13A Black & Decker on the bottom.
Again, the Milwaukee did really great compared to this 13A corded Black & Decker. But let
us know your thoughts in the comments. Things are getting a little dusty here. Overall,
our first impressions of this saw are that it has plenty of power, especially with the
12.0 Ah battery which, by the way, you can use on any Milwaukee tool. The price for this
is roughly $299. I say roughly because it's listed online for that price, but it also
goes up to $399. So probably between that $299-$399 range. But guys, this is definitely
comparable to any corded saw. Now, let us know your final thoughts down
in the comments. We'd love to hear what you think.
If this video helped you out, give
us a thumbs up. Smash the thumbs up button and make sure you subscribe to our YouTube
channel. Thanks for watching, and we'll talk to you
soon! Take care! Whoo! This is the aftermath of all the cutting.
Lots of wood on the ground here, and sawdust!.